Unleash hyperscale with disaggregation
Lightbits' solution unlocks the potential of high-performance data analytics at hyperscale data centers. It enables data centers to move from inefficient direct-attached SSDs to a shared model in which compute and storage are scaled independently to maximize resource utilization without compromising on performance.
Solution highlights
Composable storage for simple deployment
High performance disaggregation of storage from compute
Extend SSD lifetime with advanced Flash Management

Standard NVMe/TCP client driver
Standard TCP/IP Network (no RDMA required)
Optimized NVMe/TCP target implementation
Optimized Global Flash Translation Layer with programmable data services
Consistent latency
at the same IOPS as
direct-attached
NVMe SSDs
Open platform
runs on standard
servers
Robust management
system for composable
infrastructure
(CLI and REST)
Ease of deployment in hyperscale data centers
Lightbits allows flexible storage server implementations with no changes to application servers or network infrastructure with seamless integration of in-line storage services at 100Gbps performance.

The solution natively supports cloud workloads such as big data, analytics, and containers, and frees clusters to scale across data center zones.
Composable storage infrastructure

Allow smooth application migration across the data center
Highest availability with efficient load balancing of compute nodes
Fast failover recovery with persistent volumes
High utilization with on the fly provisioning of storage pools
Finally, efficient and scalable storage
Total Cost of Ownership (TCO) is dramatically reduced through the use of Thin Provisioning – purchase only what you need. Combining this with  in-line data reduction further increases your Return on Investment (ROI) – reduce the amount of data you write, maximizing utilization, reducing wear and  extending the endurance of standard SSDs.
Battle tested solution from the creators of NVMe/TCP
Lightbits' team members are the creators of the NVMe/TCP standard and among the originators of NVMe over Fabric. Lightbits offers a proven solution, successfully tested in leading cloud data-centers. Learn about NVMe/TCP >
Be the first to know about upcoming product launches
Register
x
I'd like to see your no-drama demo
x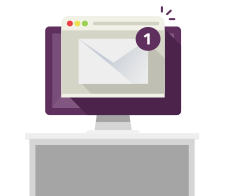 Thank you,
we'll be right
back!