LightField™ is a PCIe hardware acceleration add-in-card (AIC) that enhances the performance, efficiency and utilization of storage resources.
LightField integrates seamlessly with LightOS Software Defined Storage Solution and provides a highly efficient Hardware based inline data-path design that improves system throughput, SSD utilization and endurance
Integrates seamlessly with the LightOS™ software stack
Hardware EC engine for rebuild and EC calculation
Efficient data services at 200Gbps
Data Compression / Decompression and Compaction
Hardware DMA for acceleration of LightOS Global FTL (GFTL)
NVMe/TCP acceleration with zero-copy network-to-storage
Future proof re-programmable and extendable with user-defined in-storage processing functions
Data Protection (Erasure Coding)
Lightfield acceleration card offloads Erasure Coding (EC) calculation for offloading the storage server CPU cores (LightOS) to recover from SSD failures keeping customers data safe and service availability.
Redundancy blocks calculation takes place at line rate speed without compromising user performance
During SSD failure, the LightField card collects all redundant data for reconstruction without passing the data to the host CPU.
Eliminates read and modify write operations for reducing write amplification and latency.
Data Compression and Compaction
Each LightField accelerator card can simultaneously perform compression of 100Gbps and decompression of 100Gbps, without affecting write/read throughput or latency.
Data compaction increases the effective user capacity, SSD endurance, and overall system performance.
Data compression improves system provisioning, reduces SSD Write Amplification and ultimately SSD endurance
Compression data service can be configured (enabled) on a per name-space basis.
NVMe/TCP offload
The LightField acceleration card enhances the efficiency of data transfers to SSDs by collecting small TCP buffers into fewer contiguous buffers for the SSDs to consume reducing overall write cycles and improving utilization.
x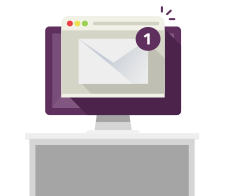 Thank you! We'll be right back!