Lightbits Announces First Production NVMe/TCP Solution
Click Here »
Finally a simple and scalable storage solution that capitalizes on the opportunity created by combining newly-available and affordable Flash technology with high-performance standard networks.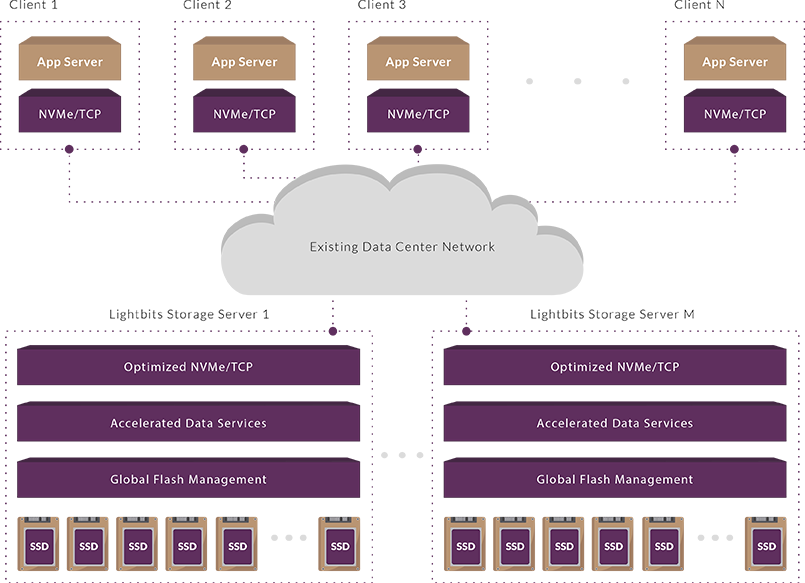 Hyperscale storage experience to private cloud
Lightbits NMVe™/TCP solutions disaggregate compute and storage to provide private clouds and datacenters the performance of local SSDs with the hyper-scalability of public clouds.
Software-Defined Storage (SDS)
Runs on standard servers
Based on standard networks without proprietary client software
"Disaggregated storage is becoming a major trend in hyperscale infrastructure, which provides fungibility and agility. With NVMe getting mainstream, running NVMe over TCP is most frictionless approach from infrastructure perspective, without compromising performance."
Manoj Wadekar | Director of Engineering at eBay

"NVMe over Fabrics enables the disaggregation of compute and storage on a common network. Lightbits' innovative NVMe Fabrics over TCP solution enables entire data centers to achieve direct-attached SSD performance on standard networks. The Lightbits approach is a breakthrough in simplifying SSD storage deployment for developers and administrators."
Mike Shapiro, co-founder DSSD | co-author of NVMe over Fabrics

"With Lightbits technology, Packet can provide network attached NVMe devices with 'as good or better' performance characteristics as local NVMe. Doing this over our existing Ethernet-based network with standard 10/25G network cards is a game changer versus other solutions in the market."
Zachary Smith | Co-Founder & CEO at Packet
x
I'd like to see your no-drama demo
x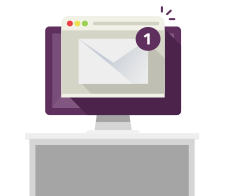 Thank you, we'll be right back!