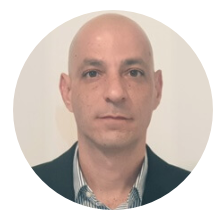 Lightbits Labs Appoints Gil Sasson to Chief R&D Officer
Industry veteran with proven track record in managing global storage R&D teams brought aboard to accelerate development of private and edge cloud solution offerings.
San Jose, Calif., June 22, 2021 – Lightbits Labs™, the pioneer and leader in NVMe™ over TCP (NVMe/TCP) cloud-native storage, announced it has hired Gil Sasson as its Chief Research & Development Officer. Sasson, a multiple patent holder, has vast experience in both R&D and cloud-native applications. At Lightbits, he will be responsible for leading all the product development engineering efforts and directing the design and deployment efforts for the company's private and edge cloud solutions offerings.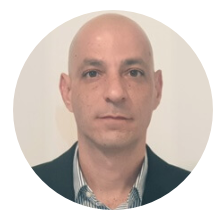 Prior to joining Lightbits, Sasson served as vice president of R&D at N2WS (a former Veeam company) and managed R&D and customer support teams in the US and Israel. In that role, he successfully decreased N2WS' release cycles from 6 months to 2.5 months while growing its R&D productivity by more than 25 percent.
Before his time at N2WS, Sasson, an expert in agile development, served as chief technology officer at HUAWEI where, among other activities, he established the company's Storage and Data Protection Competence Center at Israel and filed multiple patent applications on storage and data deduplication. He also has held R&D and software development leadership positions at IBM, FilesX Data Protection (acquired by IBM in early 2008), IR Solutions and TopIO.
"Gil's mastery of R&D and expertise in cloud-native applications and container environments orchestrated with Kubernetes will further fuel our global growth," said Eran Kirzner, CEO of Lightbits. "With Gil's extensive insights into customer needs and his proven track record in managing R&D teams to meet those needs, we are confident he will be instrumental in helping us build upon our solutions showcasing the value, efficiency and scalability of software-defined, cloud-native storage."
Lightbit's continues to fill key leadership roles this year fueled by a rapid increase in the customer base of their flagship product, LightOS™, and a 5X increase in revenue in 2020. LightOS provides disaggregated, NVMe-based software-defined storage that enables easily scalable capacity, enterprise-class data services, flash-optimized efficiency, and independent scaling of compute and storage resources. It runs on commodity storage servers over standard Ethernet networks and requires zero modification to the application servers to achieve hyperscale deployments at lower cost, greater scalability, and better performance than DAS or other software-defined storage solutions based on Ceph or iSCSI. The company is on a mission to democratize hyperscale storage, making it available to enterprise IT organizations supporting high-performance databases (both SQL and NoSQL-based), big data analytics, and web-scale environments using either virtual or container-based architectures.
For more information on the Lightbits leadership team, go to:  https://www.lightbitslabs.com/company/
Additional resources:
About Lightbits Labs
Lightbits Labs' mission is to lead the cloud-native data center transformation by delivering scalable and efficient software defined storage that is easy to consume. Founded in 2016, Lightbits brings the agility of hyperscale storage to private clouds and edge clouds. The company pioneered NVMe/TCP so the solution is easy to deploy at scale, while delivering performance that is similar to local flash. Lightbits Labs is backed by strategic investors including Cisco Investments, Dell Technologies Capital, Intel Capital, and Micron, as well as top investors and VCs including Avigdor Willenz, Lip-Bu Tan, Marius Nacht, SquarePeg Capital, and Celesta Capital.
Lightbits, Lightbits Labs, LightOS, and Lightbits SuperSSD are trademarks of Lightbits Labs, Ltd.
###
Media Contacts
Lightbits Labs